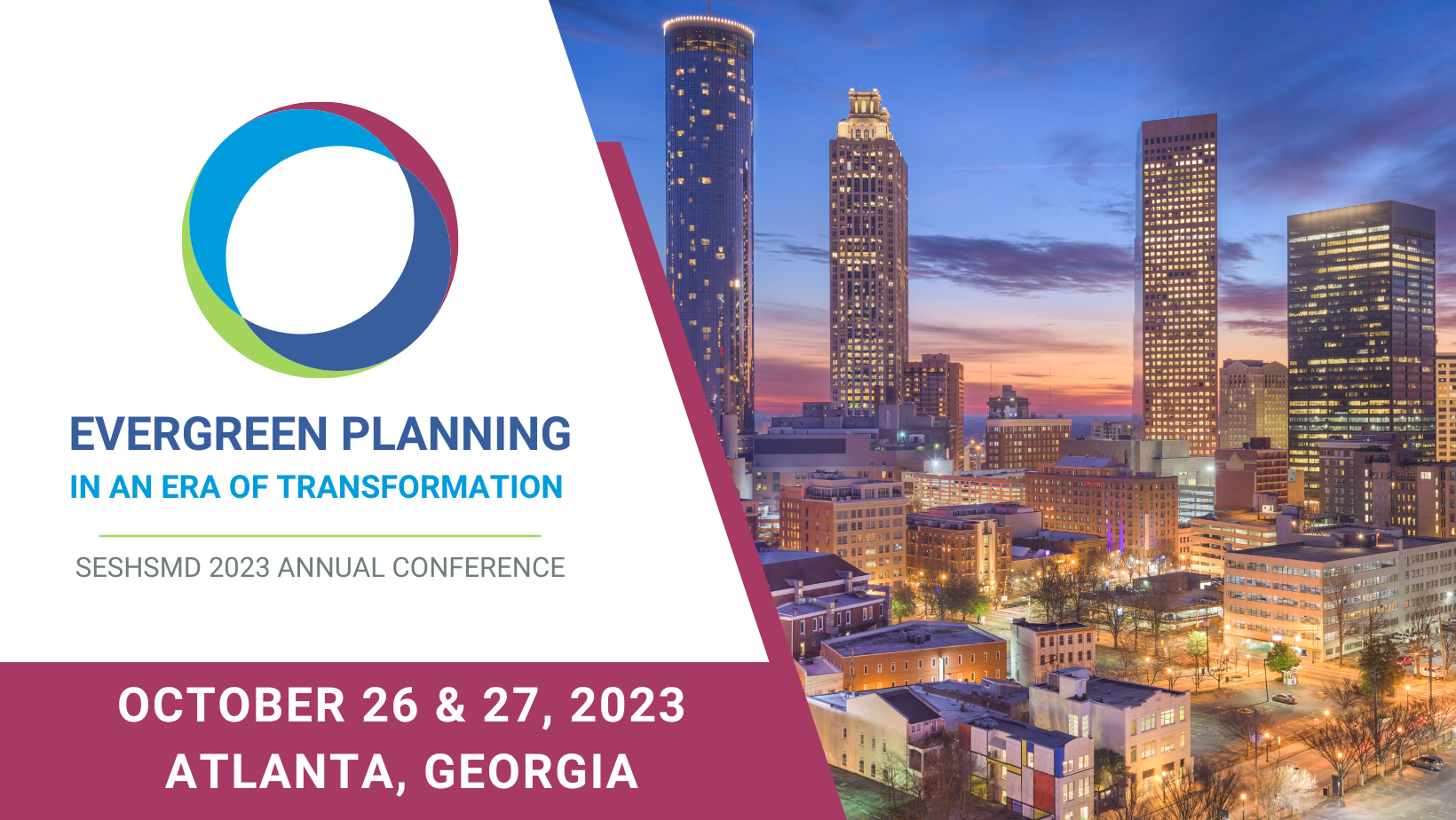 Join SESHSMD for Our Fall 2023 Conference in Atlanta, GA!
The SESHSMD Annual Conference, held in Atlanta, GA this year, brings together influential industry leaders and experts to explore innovative approaches in healthcare strategic planning and market development. Attendees will engage in thought-provoking discussions on market trends, policy changes, and emerging technologies and learn how evergreen strategic planning can enable healthcare organizations to drive transformative growth during this period of unprecedented change in the industry. This conference offers a unique platform for networking and knowledge-sharing that fosters collaborations that will shape the future of healthcare in the Southeast and beyond.
The Starling Hotel Atlanta
188 14th Street, Atlanta, Georgia 30361
Thursday, October 26 at 9 a.m. to Friday, October 27 at 3 p.m.
Agenda
Thursday, October 26
9 a.m. - 10 a.m.
Registration and Welcome
10 a.m. – 11 a.m.
Opening Keynote: AI Pros and Cons: Hype or Transformative?
Andrew Rebhan, Consulting Director, Digital Health Intelligence, Sg2
11:05 a.m. – 12 noon
Panel Discussion: Enduring and Unique Partnerships – Lessons from Those Who Have Been There and Are Doing It
Mary Bus, VP, System Affiliations & Integration, UNC Health
Will Holding, SVP, Compass Surgical Partners
Matt Terry, SVP & Chief Strategy Officer, Wellstar Health System
Joe Williams, SVP of Strategic Planning, Orlando Health
12 noon – 12:30 p.m.
Lunch
12:30 p.m. – 1:15 p.m. 
Panel Discussion: Legislative Update – What's on the Radar?
Ryan Loke, Chief Health Policy Officer, Grady Health
Elizabeth Runyon, Chief of Staff to Dr. Burks, CEO & Dean of UNC Health
1:15 p.m. – 2:15 p.m.
Panel Discussion: How to Make Decisions Quickly Using Evergreen Strategy
Vincent Frakes, Senior Director, Strategic Business & Market Planning, Moffitt Cancer Center
Morgan Jones, VP Strategic Planning & Business Development, Duke University Health System
Chris Kane, SVP & Chief Strategy Officer, Phoebe Putney Health System
Mark Murrill, Administrative Director, Strategy and Development, AdventHealth Hendesonville
2:15 p.m. –  3:00 p.m.
Keynote: Connecting The Trends Health, Value & Digital
Brian Silverstein, M.D., Chief Population Health Officer, Innovaccer
3:15 p.m. – 5:15 p.m.
Skill Builder Workshop: Turning Ideas Into Action: Come Ready to Develop your Evergreen Strategy
Liz Vogel, Senior Director of Organizational Development, Moffitt Cancer Center
5:30 p.m. –  7 p.m.
Networking Reception & Fireside Chat
Jhaymee Tynan, Principal, Healthcare Services, Korn Ferry
Morgan Jones, Vice President, Strategic Planning & Business Development, Duke University Health System
Friday, October 27
8 a.m. – 8:30 a.m.
Breakfast & Business Meeting
8:30 a.m. – 9:30 a.m.
Keynote: Consumerism, Brand, and Loyalty
Ryan Donahue, Strategic Advisor, NRC Health
9:45 a.m. – 11 a.m.
Role of Payviders & Vertical Integration
Jeff Brown, Practice Leader, Payer+Care Networks+Insurance, EGB Advisors
Jane Jerzak, Principal, PYA
Kristen Oberfeld, Principal, Direct to Employer Solutions, Vizient/Sg2
Naomi Wedin, Executive Director, Bellin Health Partners
11:15 a.m. – 12:15 p.m.
Panel Discussion: Hospital of the Future: Digital Health & Life Sciences
Jennifer DuBose, Principal Research Associate, Georgia Institute of Technology, and Associate Director, SimTigrate Design Lab
Matt Smith, VP, Strategy & Business Development, Medically Home
Caleb Szubski, MBA VP, Head of Delivery & Innovation Services, 11TEN Innovation Partners
12:15 p.m. – 12:45 p.m.
Box Lunch Pick Up
1 p.m. –  3:30 p.m.
Winship Cancer Institute at Emory Midtown Tour
Pre-registration is required
Transportation is provided. Participants must meet at the bus at 12:45 p.m.
Speaker Bios
R. Jeff Brown, Partner, EBG ADVISORS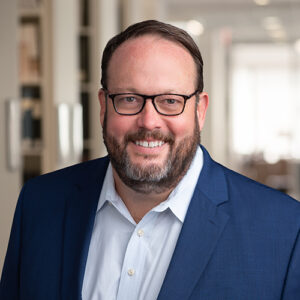 R. Jeff Brown is a former health plan president and chief marketing officer who has managed multi-billion dollar insurance P&Ls and product portfolios. He brings extensive expertise in provider payment models, joint-ventures, risk-pricing, and market strategy. In prior leadership roles at a Fortune 500 payer, he managed a $2 billion portfolio of varied healthcare and insurance P&Ls through phases of market entry, growth, and performance turnaround and helped launch a start-up focused on consumer health insurance markets. He has also led the structural formation, strategy development, product strategy, and/or consumer experience for nearly a dozen payer-provider joint ventures across the US. His practice focuses on provider risk strategy, payor engagement, and commercialization and market entry strategy for new entrants from across the healthcare landscape.
Mr. Brown also served as Chief Marketing Officer for a Fortune 500 supplemental health insurer and held leadership roles in management consulting where he focused on strategy for health care and financial services companies. He started his career in commercial health care consulting, where he helped employers with managed care strategy, benefit design, and labor negotiations. He has been the subject of Harvard Business School case studies, written for trade press on health & wellness, been featured on local and national radio, and served as an expert witness in employee benefit legal proceedings.
Jennifer R. DuBose, MS, Executive Director, SimTigrate Design Lab, Georgia Tech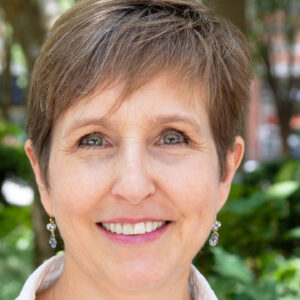 Jennifer R. DuBose is the executive director of the SimTigrate Design Lab and principal research associate in the College of Design at the Georgia Institute of Technology. She is responsible for the operations of the Lab as well as project development and research. She also heads up the Innovation Accelerator for the Charlie and Harriet Shaffer Cognitive Empowerment Program, working with people living with mild cognitive impairment to develop practical solutions to everyday challenges. Her work focuses on how design effects our experience of built environments, can encourage behaviors we want and contributes to better health outcomes. She has authored numerous peer-reviewed journal articles on evidence-based design topics such as the non-visual impacts of lighting, design of doffing spaces to reduce healthcare worker self-contamination, and how primary care team spaces can support collaboration.
Mary Bus, MHA, Vice President, System Affiliations & Integration, UNC Health, UNC Health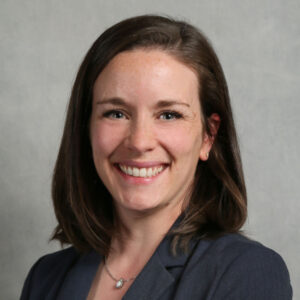 Mary Bus serves Vice President of System Affiliations & Integration for UNC Health, leading new hospital partnership activity and leveraging internal resources and expertise to support the success of existing affiliations. Mary has been a member of the System Affiliations team since 2016, and prior to that was a UNC Hospitals Administrative Fellow. Concurrent to her role in System Affiliations, Mary serves as the Program Administrator over UNC Health Administrative Fellowships, supporting executive teams and fellows to enhance programs across four fellowship sites within UNC Health. Mary is also an Adjunct Assistant Professor at the UNC Gillings School of Global Public Health. Prior to UNC Health, Mary led clinical research programs at academic medical centers including the University of Illinois at Chicago and the University of Michigan. Mary received her Master's in Healthcare Administration (MHA) from UNC's Gillings School of Global Public Health and her B.S. in Neuroscience from the University of Michigan.
Ryan D. Donohue, Strategic Advisor, NRC Health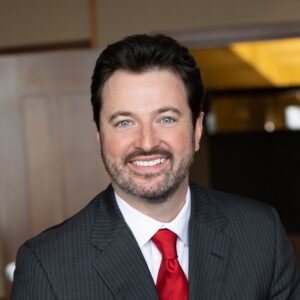 Ryan Donohue is considered a thought leader in healthcare consumerism and patient engagement. He currently serves as Strategic Advisor for NRC Health, the largest surveyor of healthcare consumers in the U.S., and as an Advisor for The Governance Institute, the leading educator of healthcare executives and trustees in the country. Ryan has authored many publications on the topic of consumerism including The New Payer: What Makes the Healthcare Consumer Tick? and The Curious Case of the Healthcare Consumer.
His latest research has culminated in a book called Patient No Longer which is now available through Health Administration Press, a division of the American College of Healthcare Executives. Ryan resides in Lincoln, Nebraska with his wife Andrea and their four wonderful, strong-willed children all under the age of eleven.
Vincent L. Frakes, JD, MA, Senior Director, Strategic Business & Market Planning, Moffitt Cancer Center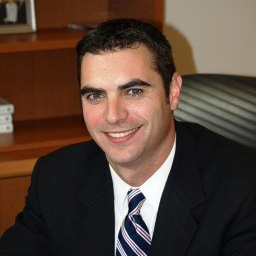 Vincent Frakes is the Senior Director, Strategic Business & Marketing Planning at Moffitt Cancer Center. He joined Moffitt in 2022. In his role, Vince provides strategic, management, and advisory support to senior leadership and directs two key functions of the Strategy Office: business planning & consulting and market planning & analytics. Key areas of his responsibilities include: the Center's strategic and business portfolio; assessing potential opportunities and risks of new business sectors, new markets and new business models; developing a proactive growth strategy which addresses clinical programs and markets; facilitating micro and macro scenario modeling; and support of the planning, preparation, and successful execution of strategic plan governance. Previously, Vincent was with Centene Corporation, where he served as the Senior Director of Medicare Supplement & PDP Strategy / Member Outreach & Retention. He previously held several leadership positions at WellCare Health Plans as the Director of Strategic Initiatives, Corporate Strategy, and Development and Senior Director of Federal Government Affairs and Public Policy. Before joining WellCare, Vincent serviced as the Federal Policy Director for the Center of Health Transformation in Washington, D.C. and worked on Capitol Hill for the House Ways and Means Committee. Vincent holds a Juris Doctorate from the American University Washington College of Law, a Masters of International Affairs from American University School of International Service, and a Bachelor's in English and Political Science from the University of California, Santa Barbara.
Will Holding, SVP, Development, Compass Surgical Partners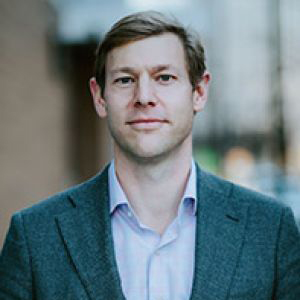 Will has extensive healthcare management and regulatory background. Before joining Compass, he served as a consultant with Premier, Inc., The Advisory Board Company, and other firms where he provided expert guidance for healthcare providers on issues ranging from accountable care organizations to certificate of need applications for new facility development.
Will oversees business development for Compass, helping development strong partnerships with physicians and health systems around the nation. In his time at Compass, Will has led the development of numerous joint ventures.
A North Carolina native and Raleigh resident, Will holds a Bachelor of Economics and a Master's in Healthcare Administration from the University of North Carolina at Chapel Hill.
Jane Jerzak, Principal, PYA, P.C.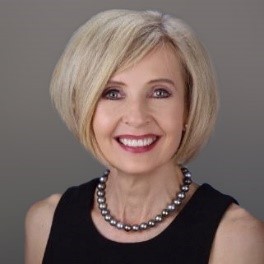 Jane brings three decades of audit and consulting experience to her work with PYA healthcare clients in the areas of financial modeling, clinical data analytics, and strategic advisory support. Along with the PYA Business Intelligence and Managed Care service lines, she assists health systems, hospitals, ambulatory surgery centers, and physician clinics to recognize appropriate reimbursement. Jane is a recognized thought leader and has authored articles on a wide range of topics, including value-based care, strategic hospital analytics and pricing, clinical integration, population health, and more. She developed healthcare industry presentations on strategic, financial, and reimbursement topics, including: "Understanding the Impact of Value-Based Care," "Business Analytics for Critical Access Hospitals," and "Strategic Hospital Pricing".
Morgan Jones, VP, Strategic Planning & Business Development, Duke Health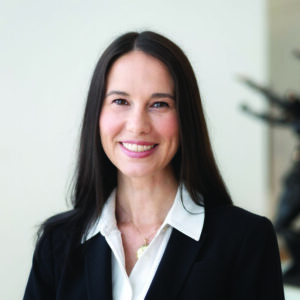 Morgan Jones is the Vice President of Strategic Planning and Business Development for Duke Health, a $4 Billion preeminent healthcare system based out of North Carolina. There she is responsible for leading clinical enterprise strategic planning, strategic intelligence, project management, business development and consumer insights. She serves on the Academy Chief Strategy Officer Forum, as President with the Southeast Society for Healthcare Strategy and Market Development, and on the Boards of the Carol Emmott Foundation, and Duke's Medicare Advantage insurance product. A Triangle Business Journal "40 Under 40", Modern Healthcare "Emerging Leader", North Carolina State Impact award winner, Bernstein Scholar, and Carol Emmott awardee, Jones holds a Master of Science in Public Health in Hospital Administration and Health Policy from the University of North Carolina at Chapel Hill. She is a mom to five beautiful girls and enjoys playing tennis and traveling in her free time.
Christopher Kane, Chief Strategy Officer, Phoebe Putney Health System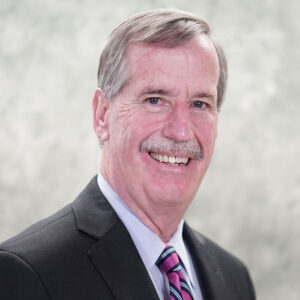 Chris Kane has more than 35 years of experience in the health care industry as a health system executive and management consultant. He joined Phoebe Putney Health System as Senior Vice President and Chief Strategy Officer in April 2020 in a newly-created position. Prior roles include senior vice president responsible for strategic planning and business development at Wellstar Health System and partner in the health care consulting practice of KPMG. Throughout his career, Chris has focused on strategy, growth, physician-hospital partnerships, organizational design, and mergers/acquisitions/affiliations. He has assisted hospitals, health systems, academic medical centers, physician groups, and managed care organizations nationwide to improve market, financial, and organizational performance. Chris received his MBA from the Kellogg School at Northwestern University. He received his bachelor's degree in Economics and Public Policy Studies from Duke University. He is a former president of the Georgia Association of Healthcare Executives (GAHE.)
Ryan Loke, Chief Health Policy Officer, Grady Health System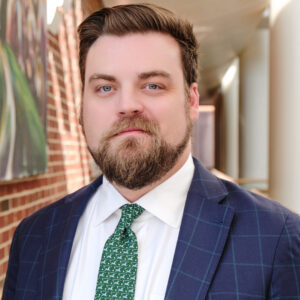 Ryan Loke joined Grady in 2022, having previously served as Deputy Commissioner and Chief Health Policy Officer at the Georgia Department of Community Health where he oversaw the operations of Georgia's Medicaid and State Health Benefit Plan programs. Prior to the Department, he served in various roles in state government including as Deputy Chief Operating Officer, overseeing more than a dozen Georgia state agencies, primarily focused on healthcare and human services. He has served as a Board Member on the Georgia Board of Nursing since 2022. At Grady, he is responsible for managing the vital relationships between Grady and its government partners. Loke earned a Bachelor of Arts degree in Political Science from the University of Georgia and is currently pursuing a Master of Healthcare Administration from the University of North Carolina– Chapel Hill.
Mark Murrill, MBA, FACHE, Administrative Director - Strategy and BD, AdventHealth Hendersonville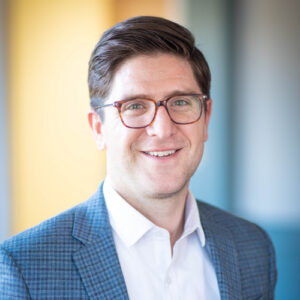 Mark Murrill, MBA, FACHE, is the Administrative Director of Strategy & Development for AdventHealth Hendersonville. He began his time in this role in 2020, after nearly a decade of leadership and development roles on the AdventHealth Hendersonville Physician Services and Operations teams. In his current role for AdventHealth, Mark is responsible for the overall strategy, coordination, and execution of the Business Development, Marketing, Communications, and Government Affairs departments. Most recently, he successfully obtained Certificate of Need approval to build a 67-bed hospital in Buncombe County. Mark has also played an integral role in expanding the consumer-centered focus of AdventHealth's whole-person care. From enhanced electronic medical records to increasing use of the convenient AdventHealth App, Mark has helped patients and providers build relationships through AdventHealth's Consumer-Focused Connected Network. Mark is committed to listening to what people across our community want and expect from their health care. Building on those relational connections with the people choosing AdventHealth for their care is what has led to the success of Mark and his team. It is also the inspiration that keeps Mark looking for more ways to meet and exceed those expectations to help health care consumers feel whole.
Kristin Oberfeld, Principal, Vizient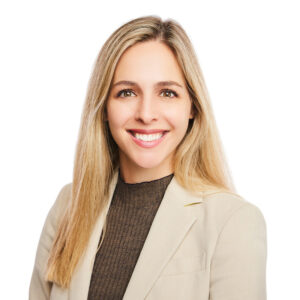 As a Vizient Principal, Kristin specializes in collaborating with health care providers to develop and implement strategies designed to successfully transition into value-based care. She has extensive experience in numerous project areas including physician alignment, partnerships between payers and providers, alternative payment models across multiple payer segments, the development of value-based delivery networks, and innovative gainsharing and incentive payment design. She is a continuous innovator of value-based care success, a mentor to consultants, and an industry presenter. Kristin maintains 15 years of health care experience in both finance and consulting. Prior to joining Vizient, Kristin spent 7 years with TRG Healthcare Solutions. She has unparalleled experience and extensive knowledge of bundled payments, having worked with every hospital in Medicare's Acute Care Episode (ACE) demonstration as well as with over 40 hospitals and 60 medical groups in subsequent bundled payment models. Her consulting expertise has grown to include organizational value-based care strategy and net impact modeling, creating strategies for success under population-based and episodic payment models, developing gainsharing programs to align providers, producing actionable data analytics solutions, and assisting with care redesign initiatives that will improve both cost and quality. Today, Kristin's primary focus is in assisting health systems with developing effective relationships with employers. She currently leads the development and strategy work for Vizient's High Value Network, a collaborative group of value-focused providers bringing innovative products to a national marketplace. Kristin is based in the Los Angeles area and earned her Bachelor of Science in Finance from Texas A&M University.
Andrew Rebhan, Consulting Director, Digital Health, Sg2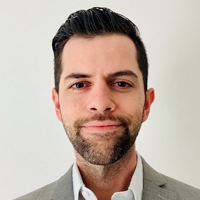 As a director on Sg2's Intelligence team, Andrew supports the System of CARE practice area through his research on virtual health strategy. Additional areas of interest include artificial intelligence, consumer medical technology, psychosocial principles and other emerging technologies. Andrew keeps members up to date on the latest technology trends and how to plan for new, disruptive forces and innovation entering the health care industry.
Prior to joining Sg2, Andrew accumulated more than eight years of market research and consulting experience. He served as an analyst for various companies including IBISWorld, IHS Markit and Advisory Board, where he led development on syndicated and custom reports and presented to domestic and international members. Through these roles, he developed a passion for learning about digital health and how technology can fundamentally improve health care and patient engagement in the future.
Andrew received an MBA from California State University, Long Beach, and his BA from the University of California, Irvine.
Elizabeth Runyon, JD, Chief of Staff, UNC Health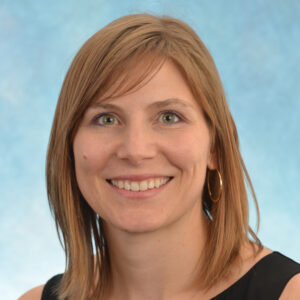 Elizabeth Runyon has been named Chief of Staff to Dr. Wesley Burks, CEO of UNC Health and Dean of the UNC School of Medicine. In this role, Runyon will collaborate directly with Burks and other UNC Health and UNC School of Medicine leaders to develop and execute strategic initiatives, ensuring alignment with the health system's mission and vision. Runyon has been with UNC Health since 2018, most recently serving as Vice President & Senior Counsel for System Operations and Regulatory Affairs. In her role within UNC Health's legal office, Runyon has become a trusted advisor and partner to system leadership in efforts to expand clinical offerings and develop new facilities in compliance with the state's regulatory and oversight structure. Over the last year, she has worked closely with leadership and the government affairs team on Medicaid expansion and other significant State health policy issues. She brings this experience to her new role as Chief of Staff, where she will be counted on as a trusted advisor to the CEO and Dean, offering counsel and guidance on critical issues and emerging trends. Prior to joining UNC Health, Runyon spent more than ten years as a lawyer in private practice, largely advising health care clients. She is a graduate of Princeton University and the University of Florida School of Law.
Brian J. Silverstein, M.D., Chief Population Health Officer, Innovaccer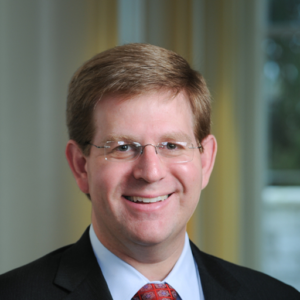 Brian Silverstein, M.D. is the Chief Population Health Officer for Innovaccer, a leading San Francisco-based healthcare IT company dedicated to accelerating innovation in healthcare. Dr. Silverstein is a national healthcare strategic thought leader with expertise in operations and governance. He has partnered with health system executive teams to drive transformational initiatives in value-based delivery, population health management, clinically integrated networks, ACOs, patient access and governance. Dr. Silverstein served as Senior Vice President at CareFirst BlueCross Blue Shield where he implemented one of the pioneering value care delivery programs. He has served in leadership roles with The Chartis Group, Geisinger Consulting Group, The Camden Group, and Sg2 Health Care Intelligence. Dr. Silverstein is a faculty member and advisor for The Governance Institute and The American College of Healthcare Executives. He is also a former faculty member for The Thomas Jefferson School of Public Health QSLS. He serves on the editorial board for Population Health Management and is a system and ACO board member for OSF Healthcare. Dr. Silverstein was named one of the 10 people to know in the World of ACOs by Becker's Healthcare. He received his M.D. from the University of Chicago Pritzker School of Medicine and completed his internship in internal medicine with McGaw Medical Center of Northwestern University.
Matt Smith, VP, Strategy & Business Development, Medically Home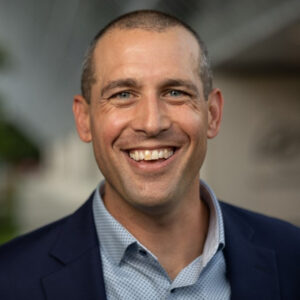 Matt joined Medically Home in December 2022 as the Vice President for Strategy & Business Development. In this role, Matt is responsible for driving MH's growth through enterprise-level strategy development/execution, fostering strategic partnerships, identifying M&A opportunities, driving customer sales and defining/executing market and customer segment-focused strategies. Prior to joining Medically Home, Matt served as the Vice President for Virtual Health and Well Care Services for UNC Health and was responsible for UNC Health's Virtual Care, Urgent Care and Wellness strategies and operations. Matt also served as Vice President of Operational Finance for UNC Hospitals and led the "Carolina Value" program, a multi-year, system-wide operational improvement initiative. Matt began his career at UNC Health as a Senior Strategy Consultant and was UNC Health's first Director for Network Affiliations. Matt came to UNC Health in 2011 after 10 years working for Accenture, a global management consulting firm and KPMG, a global public accounting firm. Matt lives in Chapel Hill, NC and earned his MBA from Kenan-Flagler Business School at the University of North Carolina at Chapel Hill, Masters in Accounting from the Carroll School of Management in Boston College and Bachelors in Business Administration from the Mendoza College of Business at the University of Notre Dame.
Caleb Szubski, MBA VP, Head of Delivery & Innovation Services, 11TEN Innovation Partners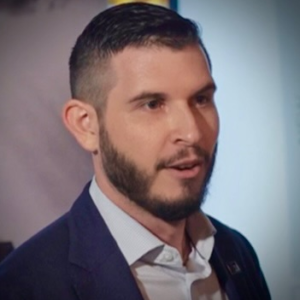 Caleb Szubski is the Head of Delivery & Innovation Services at 11TEN, a premier healthcare innovation strategy consulting firm that powers a national innovation ecosystem as well as innovation programs for healthcare, technology, and public health organizations. In this role, he oversees the firm's consulting practice and client success.
Caleb is a national leader in healthcare innovation strategy and enablement, with over a decade of experience helping organizations be 'ahead of the curve', design and scale 'edge' and 'growth' opportunities, facilitate corporate partnerships, and navigate digital health transformation. He approaches innovation with a natural curiosity, relentless focus on customer-centricity, and a deep passion to make healthcare more accessible, accurate, and efficient. Caleb's deep knowledge of and expertise in healthcare market dynamics allows him to work across sub-sectors, facilitate partnerships and new solutions rooted in unlocking new revenue or value for organizations.
Prior to 11TEN, Caleb worked at Deloitte Consulting and the Cleveland Clinic. Caleb holds an MBA in Strategy & Healthcare from Emory University's Goizueta Business School and a BA in Science, Technology, and Society from the University of Pennsylvania. He resides in Atlanta, GA with his wife Hayden, and is a self-described foodie and amateur BBQer, Cleveland sports fan, and avid traveler.
Matt Terry, SVP & Chief Strategy Officer, Wellstar Health System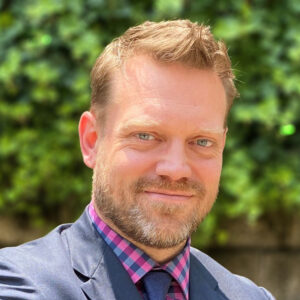 Matt currently serves as the Senior Vice President and Chief Strategy Officer for Wellstar Health System. In his role, Matt leads the development and implementation of our strategic plan with a focus on growth enablement, supporting and assisting in portfolio management, business development, M&A and driving strategic planning processes.
Prior to joining Wellstar in June 2021, Matt served as the Vice President of Mergers, Acquisitions and Partnership Development at Trinity Health in Livonia, Michigan, where he also held positions involving business development and strategy for six years.
Matt previously served in leadership roles for healthcare systems in Illinois, including Loyola University Health System and Northwestern Memorial Healthcare, after beginning his career providing strategic planning insights for multi-hospital systems and physician practices at Navigant Consulting.
He received a Bachelor of Science in Biology from Alma College and a Master of Health Services Administration from the University of Michigan.
Matt lives in Marietta, Georgia with his wife and twin daughters.
Jhaymee Tynan, FACHE, Principal, Healthcare Services, Korn Ferry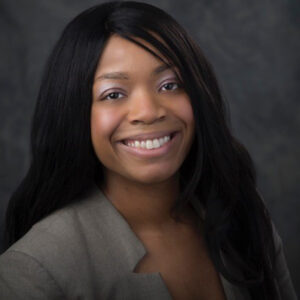 Jhaymee Tynan serves as Principal, Healthcare Services at Korn Ferry, a leading global organizational consulting firm. In her role, she provides executive search and leadership advisory services for academic medicine, hospitals, health systems, private capital and for-profit healthcare services organizations. She is an active member of Korn Ferry's Board and CEO Center of Excellence and specializes in C-suite level searches. Passionate about health equity, Jhaymee enjoys working with leadership teams across the healthcare ecosystem to bring greater representation of diverse talent into executive level roles. Previously, Jhaymee was Enterprise Assistant Vice President, Integration at Atrium Health (now Advocate Health), an academic healthcare system where she led multi-billion-dollar post-merger integrations for health system mergers and acquisitions (M&A) across the Southeast. She was also a Manager at Deloitte Consulting, focused on business model transformation in healthcare and a Consultant at another global executive search firm. In addition to her full-time work, Jhaymee serves on the Emory Alumni Association Board. She has received numerous industry awards for her work in healthcare strategy and M&A and for championing sponsorship for women of color to include Modern Healthcare's Top 25 Emerging Leaders, Becker's Healthcare 70 African American Leaders in Healthcare to Know, Diversity MBA's Top 100 Executives under 50, Charlotte Business Journal's 40 under 40, and Bizwomen's Headliners in Healthcare. Jhaymee is also a published author and regularly presents on the importance of sponsorship in healthcare leadership. Her first book, Inclusive Sponsorship – A Bold Vision to Advance Women of Color in the Workplace was published in 2022. Jhaymee holds a BS in Finance from Virginia Tech and an MBA from the Goizueta Business School at Emory University. She is also board certified in healthcare management as a Fellow by the American College of Healthcare Executives.
Elizabeth Vogel, Senior Director of Organizational Development, Moffitt Cancer Center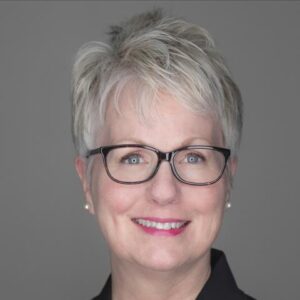 Liz is the Senior Director of Organizational Development at Moffitt Cancer Center in Tampa, Florida.
Prior to Moffitt Liz served as Interim CEO to Vermont's second largest healthcare agency, providing strategic planning for healthcare operations, and an advocate for public health issues with the legislature. At Keurig Green Mountain she worked with the Chief Strategy Officer on corporate global expansion, and the Chief Innovation Officer on market disruptive IoT when IoT was just emerging in market.
Through founding her own healthcare company, Liz created an online healthcare product for adult children providing care to aging parents, veterans, and individuals with disabilities that provided a digital bridge between professional and personal care. She created a professional service line that worked with state entities and global networks to promote socio-economic benefits of keeping the experienced worker (the worker over 50) in the workforce longer. Liz's career began in higher education before becoming a global business consultant for over 20 years. Liz is a strategic futurist, and her work has always involved solutions for emerging business and human capital challenges.
Naomi Wedin, Executive Director, Bellin Health Partners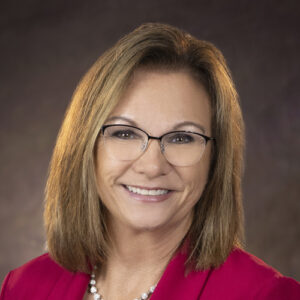 Naomi Wedin is the Executive Director of Bellin Health Partners, a clinically integrated network and accountable care organization serving Northeast Wisconsin and the Upper Peninsula of Michigan. In this role, she is driving the network into a new payment model based on the health and well-being of the people they serve rather than the services they perform. This involves contracting in a different way with payers / employers and working with the health system within the network to ensure the delivery system is redesigned to produce even higher quality care with a better experience at an affordable to cost to the patient. Naomi has been with Bellin Health Partners for over 17 years. Prior to Bellin Health Partners, Naomi spent many years with various insurance companies, serving in roles of customer service, fraud and abuse investigation and network management. Naomi holds her bachelor's degree in Business Management. In her spare time she enjoys golfing, reading and spending time with family and friends.
Joe Williams, SVP, Strategic Planning, Orlando Health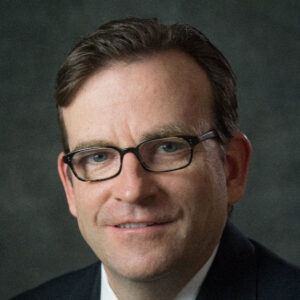 Since joining Orlando Health in 2014, Joe has been responsible for identifying and developing strategic growth initiatives for the $6B in revenue health system. He also leads the process for allocation of strategic growth capital while managing Orlando Health's strategic planning and business development functions.
Prior to joining Orlando Health as Director of Corporate Strategy, Joe worked for the General Electric Company in a variety of strategic planning and business development roles within GE Healthcare and GE Capital.
Joe earned a bachelor's degree in economics from the University of Rhode Island, an MBA from Rollins College, and a master's in healthcare management from The University of Pennsylvania. A resident of Winter Park, FL., Joe, and his wife Julie are the parents of Charlie, 20, Kate, 17 and Abby, 11.