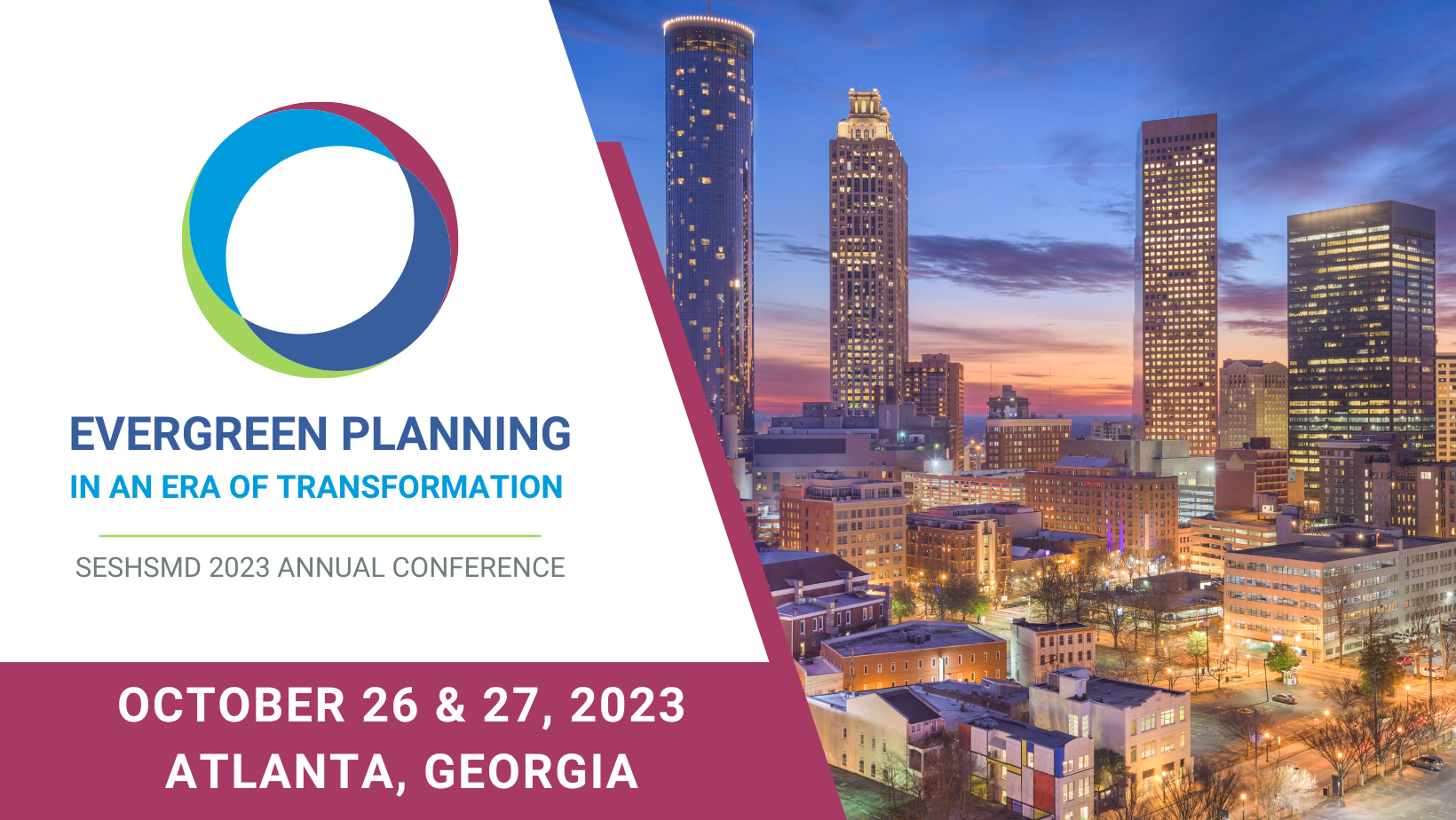 Join SESHSMD for Our Fall 2023 Conference in Atlanta, GA!
The SESHSMD Annual Conference, held in Atlanta, GA this year, brings together influential industry leaders and experts to explore innovative approaches in healthcare strategic planning and market development. Attendees will engage in thought-provoking discussions on market trends, policy changes, and emerging technologies and learn how evergreen strategic planning can enable healthcare organizations to drive transformative growth during this period of unprecedented change in the industry. This conference offers a unique platform for networking and knowledge-sharing that fosters collaborations that will shape the future of healthcare in the Southeast and beyond.
The Starling Hotel Atlanta
188 14th Street, Atlanta, Georgia 30361
Thursday, October 26 at 9 a.m. to Friday, October 27 at 3 p.m.
Session Topics
While we are still putting the finishing touches on the agenda and finalizing speakers, the conference will include, but may not be limited to, the following topics and sessions:
Thursday, October 26
Opening Keynote on the Impact of AI in Healthcare
Panel Discussion: Enduring and Unique Partnerships – Lessons from the Front Lines from Systems that Have Been There and Doing It
Legislative Update Panel on Site Neutrality, Certificate of Need, and More
Panel Discussion: Quick Decision Making and Evergreen Strategy – Learn from Strategy Leaders at Duke and Other Systems
Futures Planning Skill Builder Workshop: How to Turn Ideas Into Action
Friday, October 27
Opening Keynote on Consumerism, Brand, and Loyalty
Panel Discussion: Role of Payviders & Vertical Integration
Hospital of the Future: Hear how technological and clinical advances will reshape healthcare
Tour of the Winship Cancer Institute at Emory Midtown
Early Bird Registration Extended!
Register by Friday, September 22 to take advantage of our early bird deadline!
Speakers and Session Information
Patient No Longer: Exploring the Brave New World of Post-COVID Consumerism
Ryan D. Donohue, Strategic Advisor, NRC Health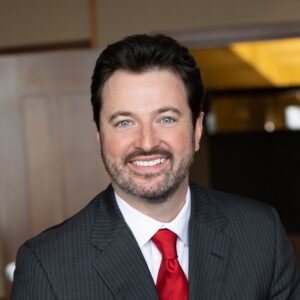 Ryan Donohue is considered a thought leader in healthcare consumerism and patient engagement. He currently serves as Strategic Advisor for NRC Health, the largest surveyor of healthcare consumers in the U.S., and as an Advisor for The Governance Institute, the leading educator of healthcare executives and trustees in the country. Ryan has authored many publications on the topic of consumerism including The New Payer: What Makes the Healthcare Consumer Tick? and The Curious Case of the Healthcare Consumer.
His latest research has culminated in a book called Patient No Longer which is now available through Health Administration Press, a division of the American College of Healthcare Executives. Ryan resides in Lincoln, Nebraska with his wife Andrea and their four wonderful, strong-willed children all under the age of eleven.
Futures Planning – Ideas Into Action, Come Ready to Develop Your Evergreen Strategy
Elizabeth Vogel, Senior Director of Organizational Development, Moffitt Cancer Center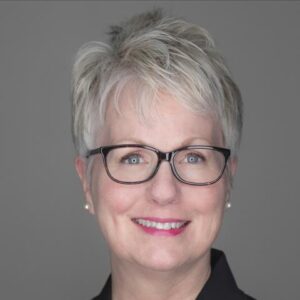 Liz is the Senior Director of Organizational Development at Moffitt Cancer Center in Tampa, Florida.
Prior to Moffitt Liz served as Interim CEO to Vermont's second largest healthcare agency, providing strategic planning for healthcare operations, and an advocate for public health issues with the legislature. At Keurig Green Mountain she worked with the Chief Strategy Officer on corporate global expansion, and the Chief Innovation Officer on market disruptive IoT when IoT was just emerging in market.
Through founding her own healthcare company, Liz created an online healthcare product for adult children providing care to aging parents, veterans, and individuals with disabilities that provided a digital bridge between professional and personal care. She created a professional service line that worked with state entities and global networks to promote socio-economic benefits of keeping the experienced worker (the worker over 50) in the workforce longer. Liz's career began in higher education before becoming a global business consultant for over 20 years. Liz is a strategic futurist, and her work has always involved solutions for emerging business and human capital challenges.
Hotel Information
The Starling Hotel Atlanta
188 14th Street, Atlanta, Georgia 30361
Room Rate Starts at $239 a Night
Conference Will Take Place at Hotel