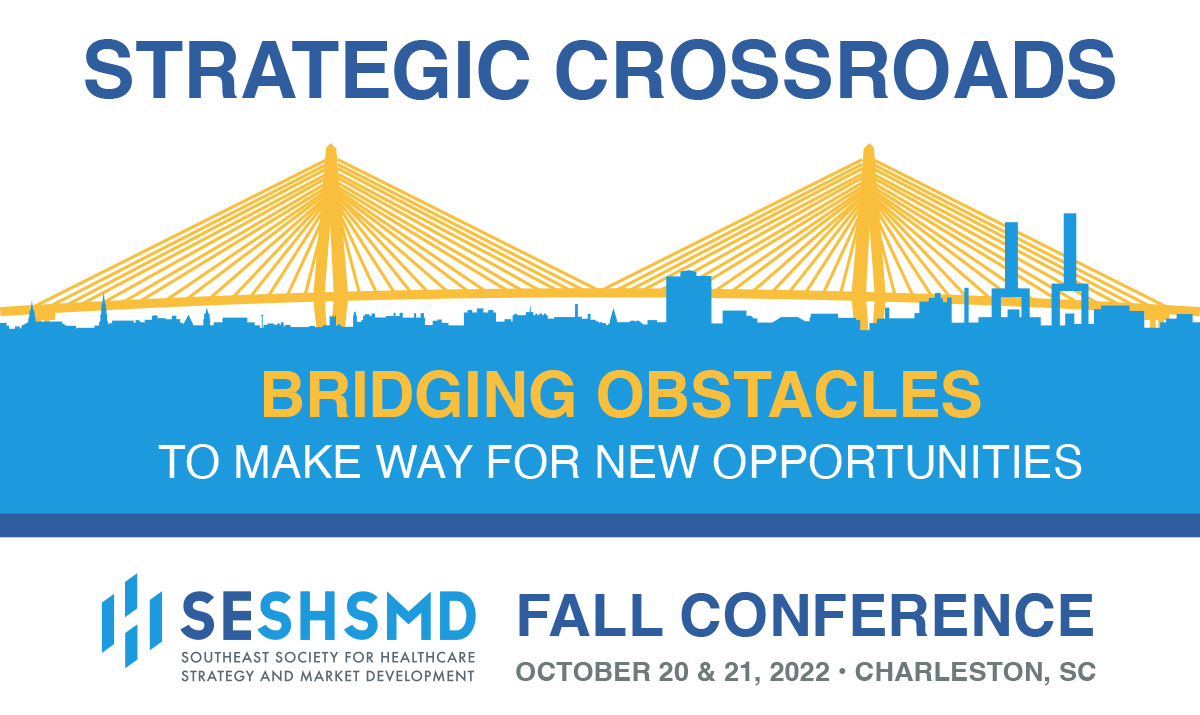 Join SESHSMD for Our In-Person Fall 2022 Conference in Charleston, SC!
We will be featuring keynote speakers, a series of panel presentations and roundtable discussions. Topics will include care delivery, service lines, population health, operations and strategy partnerships and legislative updates. 
Corporate Registration
Corporate registration is available for four attendees from the same organization. Once you complete the order for corporate registration, you can email [email protected] to register additional attendees. If your group has more than four attendees, additional registrations can be also be added by emailing us.
Student Registration
Students can register at the exclusive rate of $50.
One Day Rates Available

Only able to join us for one day of the conference? We now have single day passes available! Register today and let us know which day you'd like to attend.
Agenda
Thursday, October 20
12 Noon - 1 p.m. • Registration & Lunch
1 p.m. – 2 p.m. • A 10,000 Foot View: Where Healthcare Has Been and Where We Are Headed
Josh Berlin, CEO, Rule of Three
2 p.m. – 3 p.m.• Getting Unstuck: Revitalizing our Sense of Self and Leadership
Katie Lawrence, Executive Director, Ambulatory Optimization and Integration, Prisma Health
3 p.m. – 4 p.m. • Service Line Innovations – A Fresh Look at Trends in Behavioral Health
 Stephen Merz, Chief Operating Officer, Sheppard Pratt Solutions
Stephanie Snider, Senior Consultant, Sg2
Tom Klatt, Executive Director Behavioral Health Network, WakeMed
Moderator: Morgan Jones, VP, Strategic Planning & Business Development, Duke Health
4 p.m. – 5 p.m. • Best Practices for Embedding Population Health and Equity Initiatives in the Strategic Planning Process
Nisha Pasupuleti,  System Director, Transformative Strategy, Population Health, CommonSpirit Health
5:30 p.m. – 7 p.m. • Networking Reception
Friday, October 21
8 a.m. – 9 a.m. • Achieving Health Equity in an Evolving Health Industry. Vision or Hallucination?
Yele Aluko, Chief Medical Officer, EY Americas Health Advisory Practice
9 a.m. – 10 a.m. • Designing Both the Upper and Lower Stories of Your Healthcare System
Sharon Conklin, Chief Executive Officer, Healthcare NSight
Bill Hercules, President & CEO, WJH Health
10 a.m. – 11 a.m. How Different Care Delivery Models Are Impacting Consumerism
Erin Bartley, Chief Operating Officer, Medically Home
John Singerling, Chief Network Officer, One Medical
Dr. Stuart Ginn, Medical Director, Innovations, WakeMed
11 a.m. – 12 noon • The Business of Disease, Illness & Wellness
Brian Silverstein, Chief Population Health Officer of Innovaccer Inc.,
12 noon – 1 p.m. • Business Meeting & Lunch
1 p.m. – 2 p.m. • Legislative Update Panel
Anna Adams, Senior Vice President, External Affairs, GHA
Cody Hand, Senior Vice President, Advocacy & Policy; Deputy General Counsel, NCHA
Krista Hinson, Vice President of Government Relations, SCHA
2 p.m. • Adjorn
Speakers
Anna Adams
Senior Vice President, External Affairs, Georgia Hospital Association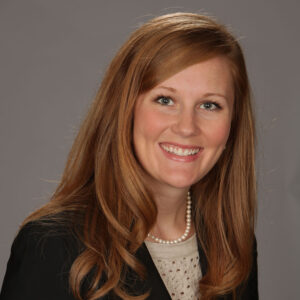 Anna Adams is the Senior Vice President of External Affairs for the Georgia Hospital Association, and a graduate of Shorter University in Rome, GA where she earned an undergraduate degree in business administration, and a master's degree in business administration with a focus in health care management. Anna advocates for hospital interests at both the state and federal level and serves as the chief spokesperson for the Georgia Hospital Association. Anna is a member of the LifeLink of Georgia Advisory Board, helping shape policy for transplant patients, and the Tranquility House Board of Directors, assisting women and children escape domestic violence. She serves on the Georgia Chamber Health and Wellness Policy Committee as well as their Government Affairs Council's Resiliency and Recovery Taskforce as Vice Chair. She was appointed by Governor Brian Kemp to serve on two COVID-19 subcommittees related to primary care and regulatory issues. Additionally, she is an active member of the National Multiple Sclerosis Society Activism Advisory Committee, the American College of Healthcare Executives, and is involved with Healthy Mothers, Healthy Babies of Georgia on maternal and infant mortality issues. Anna has been honored in various publications as a "top female lobbyist" and "rising star" among Georgia's lobbyists. Anna resides in Cartersville, Ga., with her husband, Chase, and their two sons, Anderson (10) and Davis (7).
Yele Aluko, MD, MBA, FACC
Chief Medical Officer, EY Americas Health Advisory Practice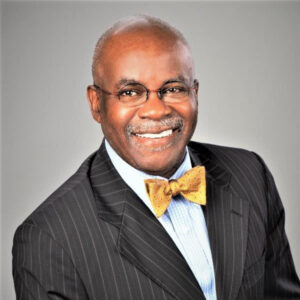 Yele Aluko advises health system C-suite and senior executives on strategy and business operations and provides insight on megatrends confronting the health industry. He is a proven physician executive and corporate leader with astute understanding of strategy that develops competitive advantage for healthcare organizations. As Director of the EY Center for Health Equity he leads EY teams in the design of customized strategy, solutions and competency building for health sector value chain participants seeking to achieve Health Equity.
Prior to joining EY in October 2016, he practiced cardiovascular medicine for 25 years at Novant Health, a southeast regional integrated healthcare system where he led enterprise clinical integration strategy, operations management, and care delivery within the heart and vascular service line across the fifteen-hospital health system footprint.
He obtained his MBA from Wake Forest University School of Business, Interventional Cardiology Fellowship from University of Massachusetts Medical Center, Invasive Cardiology Fellowship from Cornell University Medical Center, General Cardiology Fellowship and an Internal Medicine Residency from the College of Physicians and Surgeons of Columbia University. He obtained his Doctor of Medicine from the College of Medicine, University of Ibadan, Nigeria. He is certified by the American and Canadian Boards of Internal Medicine, and the American Boards of Cardiovascular Medicine and Interventional Cardiology. He is a Fellow of the American College of Cardiology (FACC), and the Society for Cardiac Angiography and Interventions (FSCAI).
He is an Advisory Board member at Harvard Business Review, Honeywell Healthcare Solutions, Children's National Hospital and is co-chair of the Health Equity Advisory Board at the International Well Building Institute.
Erin Bartley
Chief Operating Officer, Medically Home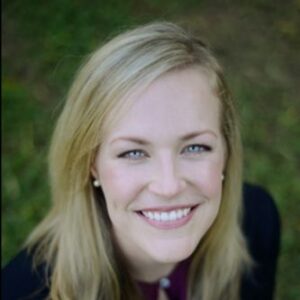 Erin Bartley is a healthcare executive who has spent her career focused on enabling health systems to achieve and accelerate their clinical transformation goals. She currently serves as Chief Operating Officer for Medically Home, a tech-enabled services firm bringing hospital level care into the home. In this role, Erin is focused on scaling Medically Home's business partnering with health systems across the country to help them build virtual hospital capabilities.
Prior to Medically Home Erin spent over 18 years in healthcare consulting working with health systems and hospitals to achieve financial and operational improvements. She was recognized by Consulting Magazine in 2015 as one of their 35 Under 35 - Rising Stars of the Healthcare Profession.
Erin holds a Bachelor of Science in Business Administration from the University of North Carolina Chapel Hill and Master's in Health Services Administration from the University of Michigan.
Josh M. Berlin, JD
CEO, Rule of Three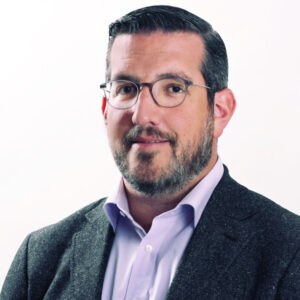 Josh brings more than 20 years of experience, most of which has been in healthcare advisory, to his clients. Most recently, he has served as Principal and Co-Practice Leader of Citrin Cooperman's Healthcare Practice and Managing Partner for IBM Watson Health's Strategic Advisory Practice, leading a unique group of consultants in each instance to serve clients across the full healthcare ecosystem (Providers, Payers, Employers, Governments, Advocacy, etc.). Previous to those roles, he served as a Principal in the healthcare consulting practice at Dixon Hughes Goodman, helping to lead their Strategy Consulting business. Prior to which, he served as a leader in all versions of KPMG (KPMG Consulting/BearingPoint and KPMG). Currently, he serves on the Boards of the Validation Institute, Population Health Management Journal and Bettie Brand Mothers'
Empowerment Fund.
Josh's expertise spans both the consulting and healthcare industries. He has led businesses and engagements that include strategic planning, change management, organizational design, communications strategy, design thinking, strategic facilitation, health informatics/analytics, strategic partnerships, regulatory affairs, appropriations law, population health, policy analysis/planning, vendor selection, systems integration, clinical integration, physician alignment and care coordination, amongst others. 
Sharon Conklin
President & CEO, HEALTHCARE NSight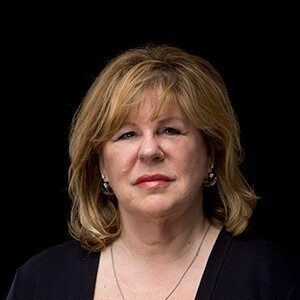 Sharon is an accomplished, proactive, and goal-oriented executive with over 30 years of healthcare expertise in leading business divisions, launching new services, and providing solution-based consulting nationally and internationally. She is known for her deep understanding and proven track record of leading and resolving complex hospital challenges in perioperative, clinical, organizational, and supply chain performance, as well as, physician and industry relations. Sharon has coupled her skills and insight into clinical and operational delivery, lean methodologies, process improvement, and cross-functional team design with her background in Architecture and Interior Design to enable her clients to achieve a high degree of success in hospital design, facility activation and transition, and organizational performance.
Stuart Ginn
Medical Director, Innovations, WakeMed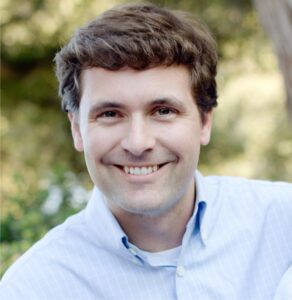 Stuart Ginn is an ENT – Head & Neck Surgeon and Innovation leader at WakeMed Health & Hospitals in Raleigh, North Carolina, where he also leads system-wide innovation efforts as the Medical Director of WakeMed Innovations.  At WakeMed Innovations he led the inception and implementation of the nation's first drone-based medical package delivery system in partnership with the NC DOT, the FAA, and technology and logistics partners.  WakeMed Innovations has also developed a novel hospital-integrated health venture model (the WakeMed Innovations Venture Fund) which Stuart leads in partnership with regional venture partners.  Stuart is also the co-founder and president of CAHM - the Coalition for Advanced Health Mobility - a non-profit working to drive innovation and impact for emerging mobility technologies in human health.
Dr. Ginn received his medical training at Wake Forest University School of Medicine and completed his specialty training in ENT – Head & Neck Surgery at Stanford University.  Prior to his medical and surgical training, he was a flight instructor and airline pilot and remains an active aviator.  He is the co-founder of LEEP Mobility Systems, Inc., working at the intersection of emerging advanced mobility infrastructure development and healthcare delivery innovation.
Cody Hand
Senior Vice President of Advocacy, Policy, and Communications and Deputy General Counsel, North Carolina Healthcare Association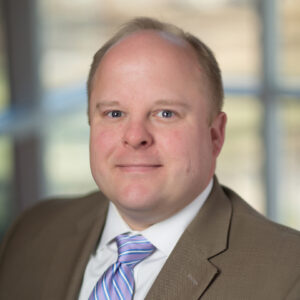 Cody is the North Carolina Healthcare Association's Senior Vice President of Advocacy, Policy, and Communications and Deputy General Counsel. He serves as the Association's lead lobbyist advocating and coordinating hospital advocacy on behalf of North Carolina's hospitals before all three branches of state government and the United States Congress. He also leads a team of professionals whose long term goal is to own the healthcare narrative.
Cody joined NCHA in 2012. Prior to working at NCHA, Cody worked at the North Carolina State Senate as the Chief Policy Advisor to President Pro Tempore Phil Berger and also practiced law with his wife Cody received his undergraduate degree in International Business Administration from Angelo State University in San Angelo, TX and his law degrees from Texas Wesleyan University (Now Texas A&M University School of Law) in Fort Worth, TX. He lives in Cary with his wife Kara, an attorney, and daughters Emmie and Maryn.
Bill Hercules
CEO and Strategist, WJH Health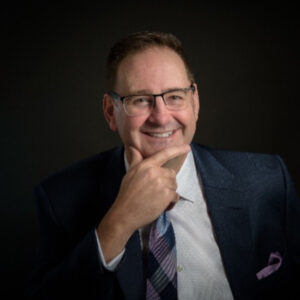 Bill Hercules inspires healthcare leadership teams by shaping their future places of care. Having planned and/or executed healthcare projects totaling 26.3-MSF and $10.2B(PV), Bill's cross-disciplinary and bold ideation accelerates mission alignment by creating frameworks that attract the future through focused inquiry within organizations, and by innovative approaches outside of healthcare's historical channels.
Bill founded WJH Health, a global consultancy that resolves the place of care at the nexus of mission, performance, and experience. He is the only practicing global triple-Fellow in the American Institute of Architects (AIA), the American College of Healthcare Architects (ACHA), and the American College of Healthcare Executives (ACHE). And he is a global expert in healthcare architecture with almost 100 publications and speaking engagements globally, most recently at the separate intersections of design with finance and ethics.
He is a Past-President of the ACHA and currently serves the AIA National Strategic Council. He served on the AIA COVID Rapid Response Taskforce – work which was subsequently translated and distributed globally by the U.S. State Department, and on the Hospital Surge Capacity taskforce of the international Facility Guidelines Institute. He is currently leading a research team pioneering the intersection of healthcare design and bioethics.
Krista Hinson
Vice President, Government Relations, South Carolina Hospital Association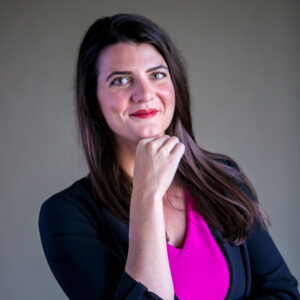 Krista Hinson is SCHA's Vice President of Government Relations. In this role, she serves as a primary contact for elected officials and government agencies and leads grassroots advocacy and lobbying efforts on behalf of the state's hospitals. Krista worked on various political campaigns in the Midwest before moving to South Carolina. She holds a bachelor's degree from the University of Minnesota and Master of Health Administration from the University of South Carolina.
Tom Klatt
Executive Director Behavioral Health Network, WakeMed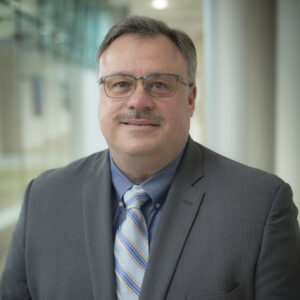 Behavioral health and substance use issues consistently top the list of priorities to address for communities throughout the United States, and Wake County is no exception.  As the Executive Director of the Behavioral Health Network, Tom Klatt is leading a comprehensive, first-of-its-kind strategy to help behavioral health patients receive the right care, in the right environment, at the right time.  Tom is stationed at WakeMed, which is the convening entity of an innovative effort to bring together behavioral health leaders in the county and region in developing a multi-disciplinary network of inpatient, outpatient and community-based organizations.  Together, their goal is to provide enhanced access to the care behavioral health patients and their families both need and deserve.  Tom brings more than 35 years of experience in behavioral health care delivery to WakeMed and Wake County.
Katie Lawrence
Executive Director, Ambulatory Optimization and Integration, Prisma Health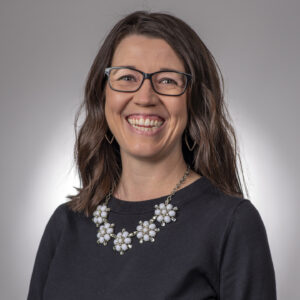 Katie Lawrence, MHA, CMPE, has nearly 20 years of experience in executive leadership and change management. Her passion is simple: to partner with leaders to create organizational cultures where team members, leaders, and the business itself all flourish together.
Katie has deep industry experience in healthcare, yet the skills and systems she teaches cut across all industries to shape resilient leaders and teams. Today's working world requires knowledge of tools and techniques for excelling in leadership while avoiding burnout and personal exhaustion. Katie provides insight and inspiration for confidence among leaders of all experience levels. Her energy is palpable – whether the audience is live in the room or streaming through a computer screen. She provides real life examples to connect concepts to action, empowering leaders with tools they can put into use immediately.
Katie has spent the majority of her career fostering growth in the Prisma Health medical group through escalating leadership roles that have crossed clinical departments and geography. Managing through partnerships and influence, Katie leads projects that focus on improving all aspects of the Quadruple Aim: patient experience, clinical quality, cost management, and provider/employee experience. In addition to her role at Prisma Health, Katie is also the principal consultant with Willow Strategy Group. Willow Strategy Group partners with healthcare organizations and individual leaders to enhance culture, leadership skills, and interpersonal dynamics.
Stephen Merz, FACHE
Chief Operating Officer, Sheppard Pratt Solutions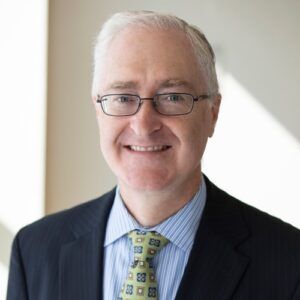 Stephen Merz, FACHE, is Chief Operating Officer, Sheppard Pratt Solutions, a division of Sheppard Pratt, one of the largest, most well-regarded behavioral healthcare organizations in the nation. Stephen's career spans nearly 30 years including roles as Executive Vice President, Operations and Interim President and CEO at Diamond Healthcare, President/CEO of Maine Behavioral Healthcare, and as Vice President & Executive Director of Behavioral Health at Yale New Haven Hospital.
Stephen's work focuses on integrating behavioral health care into the overall healthcare system, including establishing alternatives to acute care settings, developing novel approaches for chronic conditions such as depression and ensuring behavioral healthcare services are financially strong. Stephen has served on national and regional boards, including the National Association of Behavioral Healthcare, chair of the Behavioral Healthcare Councils of the Maine and Connecticut Hospital Associations, and as ACHE Regent for Connecticut. Stephen holds a master's degree in Health Services Administration from the University of Michigan School of Public Health, a bachelor's degree from Cornell University and is a Fellow of the American College of Healthcare Executives.
Brian Silverstein, MD
Chief Population Health Officer, Innovaccer Inc.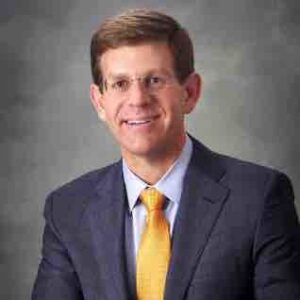 Dr. Brian Silverstein is Chief Population Health Officer of Innovaccer Inc., and a national healthcare thought leader with extensive operational and consulting expertise. He has worked with numerous health system executive teams to drive transformational initiatives in areas such as value-based delivery, patient access, governance, ACO strategy, clinically integrated network design, and population health management.
Before joining Innovaccer, Dr. Silverstein served as Senior Vice President at CareFirst BlueCross Blue Shield where he implemented one of the early value care delivery programs. His consulting engagements include leadership roles with The Chartis Group, Geisinger Consulting Group, The Camden Group, and Sg2 Health Care Intelligence.
Dr. Silverstein is a faculty member and advisor for The Governance Institute, and he holds appointments as a faculty member for The American College of Healthcare Executives, and the Thomas Jefferson School of Public Health QSLS. He serves on the editorial board for Population Health Management and is a system and ACO board member for OSF Healthcare.
Dr. Silverstein was named one of the 10 people to know in the World of ACOs by Becker's Healthcare. He received his M.D. from the University of Chicago Pritzker School of Medicine. He completed his internship in internal medicine with McGaw Medical Center of Northwestern University.
John Singerling, FACHE
Chief Network Officer, One Medical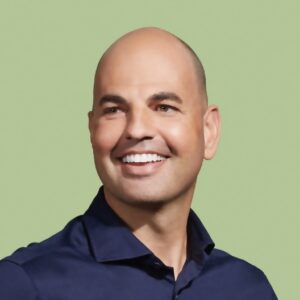 One Medical is a membership-based primary care platform with seamless digital health and inviting in-person care at more than 200 locations across the country. As Chief Network Officer, John leads One Medical's Commercial Health business and efforts to
build impactful partnerships with well-respected health systems nationwide. Aiming to make seamless connections between primary care and specialists, One Medical intentionally designs and creates a personalized and delightful experience for each patient as they navigate their healthcare journey across all stages of life.
Before joining One Medical in 2019, Singerling served as president of Prisma Health-Midlands (formerly Palmetto Health). Before his role with Prisma, John served eight years as president of Palmetto Health and has also served the organization in several leadership roles throughout his 23-year tenure.
John is Board Certified as a Fellow in the American College of Healthcare Executives and a Liberty Fellow of the Aspen Global Leadership Network. He earned a Bachelor of Science degree from Michigan State University and a Master of Health Administration
degree from the University of South Carolina.
Stephanie Snider
Senior Consultant, Sg2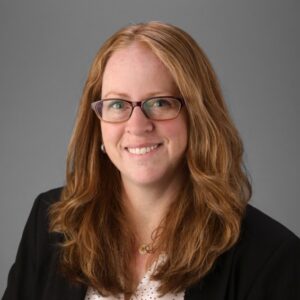 As part of Sg2's Intelligence team, Stephanie brings 20 years of clinical and public health expertise to the behavioral health service line, where she assists clients with behavioral health business strategy and program development decisions. She is particularly skilled in psychiatric facility assessment and planning as well as ED throughput, and she is knowledgeable in the areas of inpatient and outpatient mental health and substance abuse program operations, Certificate of Need processes, and environment of care issues.
Stephanie has over a decade of clinical mental health and substance abuse experience working with both children and adults. For the last 10 years, she has worked as a health care consultant in the fields of behavioral health, infection control and quality improvement with companies such as Diamond Healthcare and Premier Healthcare. Additionally, she has been a key strategic member of several federal contracts related to improving the health care of the American public.
Stephanie currently is a doctoral student completing her studies in public health with a focus on behavioral health care. She holds a master's degree in counseling psychology from Canisius College, where she was a long-time member of the National Counseling Honor Society Chi Sigma Iota, and a master of public health with a concentration in epidemiology from Florida International University.
Win a Free Hotel Room!
SESHSMD is awarding a FREE hotel night to the next five provider-based organizations that register for the conference. You have until 5 p.m. on Monday, October 17 to register, and we will contact you shortly thereafter to set up your hotel room. Have any questions? Email us at [email protected]!